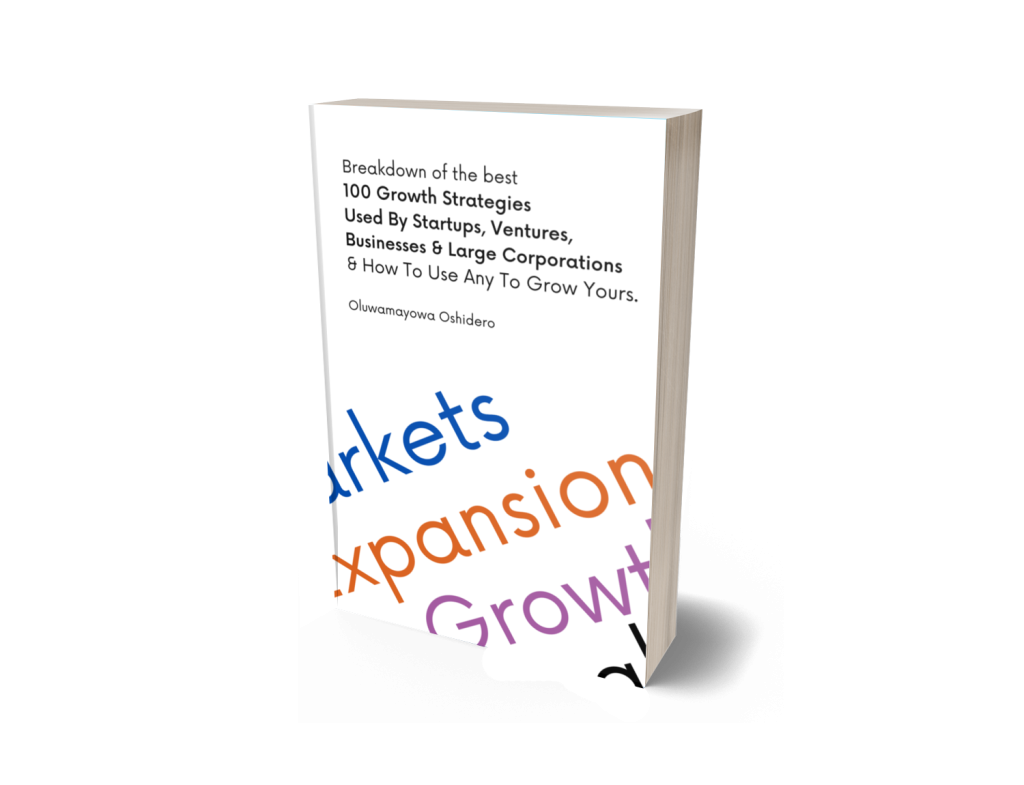 "I have seen the content of this book, and I will say, it's a most have for every CEO, Growth Executive & Talent"

John Miller

Founder and Director – Miller Corp.
PRE ORDER $15 / N5,200
NORMAL PRICE AFTER PRE ORDER $25 / N10,000
PRE ORDERED BY STAFF & MANAGERS OF THESE COMPANIES

74% of company / business / venture / startup failures are attributed to growth flaws
This stresses how crucial getting growth right is to any business. What if you could get access to 100 most successful growth strategies of all time? Get access to this masterpiece of work and research to supercharge your growth effort.
Whether you need to grow customers of your small bedroom business or you are growing a multinational, this book shows you some firms have dared and what's possible
This book serve as a benchmark to let you know how some things might turn and what results you should expect from them
Yes you need to drive growth, there sometimes you will be quite blank on what to do. Flipping through this book promises to get you in the drive
This book serve as a benchmark to let you know how some things might turn and what results you should expect from them
This book is for Growth Managers, Entrepreneurs, Professionals, Marketing managers, Startups, Small Businesses and anyone else who wants to grow their business exponentially.
There is no point re-inventing the wheel, innovation itself is picking things up from where other stopped.
Get Inspired For Your Next Move
Most times, as a growth leader, all you need is just a spark! That injection of energy that says, if someone did it, you too can.
See the result that has been achieved, get a balanced sense of what's possible and use that to set your benchmark and KPIs.
What You Get When You Pre Order This Book
1. You get the digital copy of this book sent to your account e-address.
2. You get access to all the bonuses promised (see the end of this page for these bonuses).
3. You get an exclusive access to My Exclusive Growth Newsletter.
Want a sneak peek into the book?
Let's send you the 'Table of Content' of this book
Bonuses You Get If You Pre Order Today
Access To Book Launch Event
We will be unveiling this book in a public launch event, by pre ordering this book, you will get access to this event.
Access To An Archive Of Growth Tools & What You Can Do With Them
Whether it is tracking customers, or supercharging campaigns or analysing trends, there are tools for every area of growth. We will provide you with an exhaustive list alongside your book.
A List of Coupon/Discount To The World Most Used Growth Tools & Services
A small river named Duden flows by their place and supplies it with the necessary regelialia. It is a paradisematic country.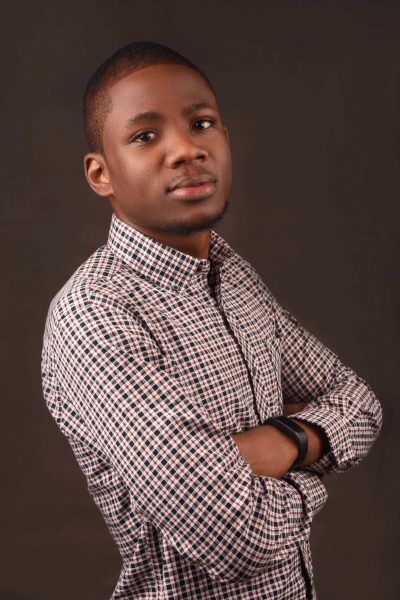 ABOUT THE AUTHOR
Oluwamayowa is the Founder of Equilibrium Zone.
Oluwamayowa is a detailed, thorough, innovative and resilient professional with a passion for transforming people, communities and businesses.
He has a proven determination and record in helping brands achieve their business goals through business process optimization, brand & business strategy, strategic repositioning, market segmentation & penetration, digital marketing, customers retention, digital transformation and technology leverage. He has consulted for top executives, managers and entrepreneurs across major industries and sectors including the BBC Connected Studio UK, Emirates Holiday Nigeria, Sunway Estate, SmartFarm, Lifemate Furniture, VelocityNG, Tristate Hospital, University of Lagos, Seed of Life Schools and many more.
Featured on:
Google Africa

BusinessDAY

Tribune

Course marks top 1%