Book Oluwamayowa For Your Next Training/Masterclass/Event
Find the training brochure below.
Brands I Have Delivered Trainings For: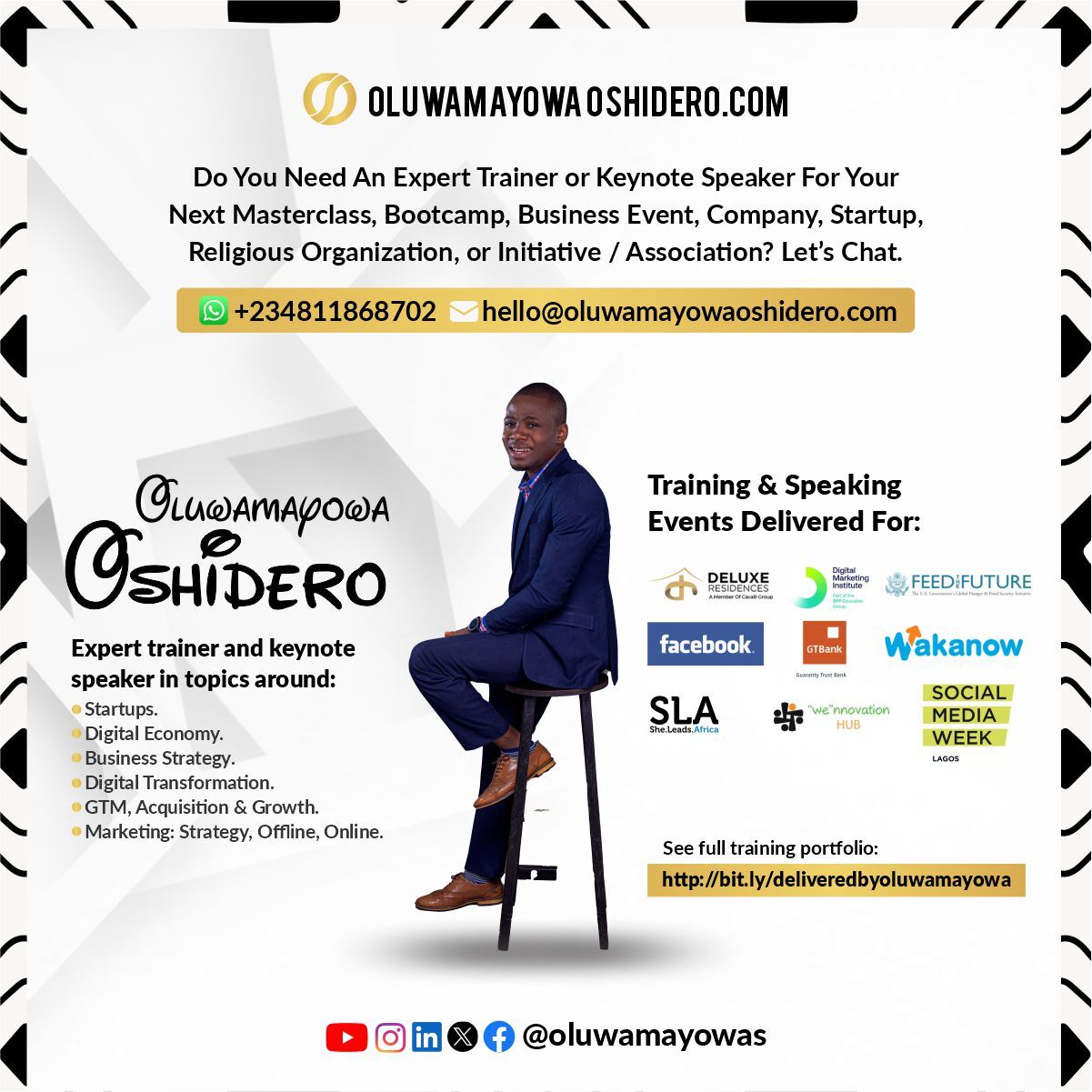 Fill the contact form below
Let me know about your intention.
We will confirm booking details
A member of my team will reach out to confirm the details.
Training Is Delivered
I proceed to work on the slides and learning materials then dish out the knowledge.
PLEASE FILL THE FORM BELOW
Are You Unsure What You Need A Trainer For? Fill The Form Still! We Will Share Some Training Questionnaire With You To Help Us Advise What You Should Do A Training On, See A Sample Below: